Plates for the Parkway
Join us for the 2015 Plates for the Parkway Dining Out event on September 15.
Our annual dining out event, Plates for the Parkway, is a great opportunity for local restaurants and patrons to show their support for the Blue Ridge Parkway. By donating 10% (or more) of sales on Tuesday, September 15, to the Blue Ridge Parkway Foundation, businesses can give back to a park that brings 14 million visitors to our region each year. Those visitors spend more than $900 million in surrounding communities!
The Parkway is one of our country's most visited national park units, welcoming more visitors each year than Yellowstone, Yosemite, and the Grand Canyon combined. It is also one of the most diverse places in the nation with regards to its environmental, cultural, and scenic resources. Yet, it operates on a fraction of many parks' budgets and does not charge an entrance fee and it needs the help of its neighbors and fans to preserve its past, enhance its present, and protect its future.
Plates for the Parkway helps the Foundation by providing funding for critical improvement projects that protect the natural, cultural, historical, and recreational offerings. For a list of our 2015 projects, click here. Join us to ensure a bright future for the Blue Ridge Parkway!
Would your restaurant like to participate this year? Contact Mandy Gee mgee@brpfoundation.org or (866) 308-2773, ext. 364 or sign up now by clicking here.
2015 Participants



ASHEVILLE, NC, AREA (including Fairview, Hendersonville, Weaverville)

The Admiral, Asheville

  Aloft W XYZ Bar, Asheville
Chai Pani, Asheville


 Highland Brewing Company, Asheville
  The Hop Ice Cream Cafe, Asheville
  The Hop West, Asheville
 Loretta's Cafe, Asheville 
   The Local Joint, Fairview 
  Mayfel's, Asheville
  September 14 (closed Tuesdays)
 Pour Taproom, Asheville
BOONE & BLOWING ROCK, NC

Canyon's, Blowing Rock


  Gamekeeper Restaurant, Boone


Pepper's Restaurant, Boone


  
Red Onion Cafe, Boone


BREVARD, NC

CHARLOTTE, NC
  Village Tavern (Lunch only)
GREENSBORO, NC

  Village Tavern (Lunch Only)
ROANOKE, VA

SYLVA, NC

WAYNESBORO, VA

WEST JEFFERSON, NC

WINSTON-SALEM, NC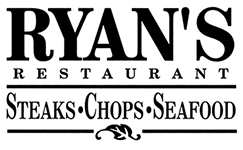 Village Tavern, Reynolda Village (Lunch only)
 Village Tavern, Winston-Salem (Lunch only)
Support the Blue Ridge Parkway